New prospective students at Austin Community College are overwhelmed by the  complexity of options and navigation on the college's website homepage.

After 3 months of research, I guided a team of four through the design thinking process on a 10 hour hackathon event, which resulted in a First Place Award granted by a panel composed of UX professionals and ACC's staff.

Role: Team lead, Research, Experience & Interaction Design and Prototype.
THE CHALLENGE
Website metrics uncovered low conversion rate from initial visit into signing up for a new account.
Other observations were:

Information Overload:  
Catering to current students, potential student alumni and staff all at once.
Impersonal experience:  
New users can't relate with the institution
Click Fatigue:
 Users don't find what they need fast and leave the site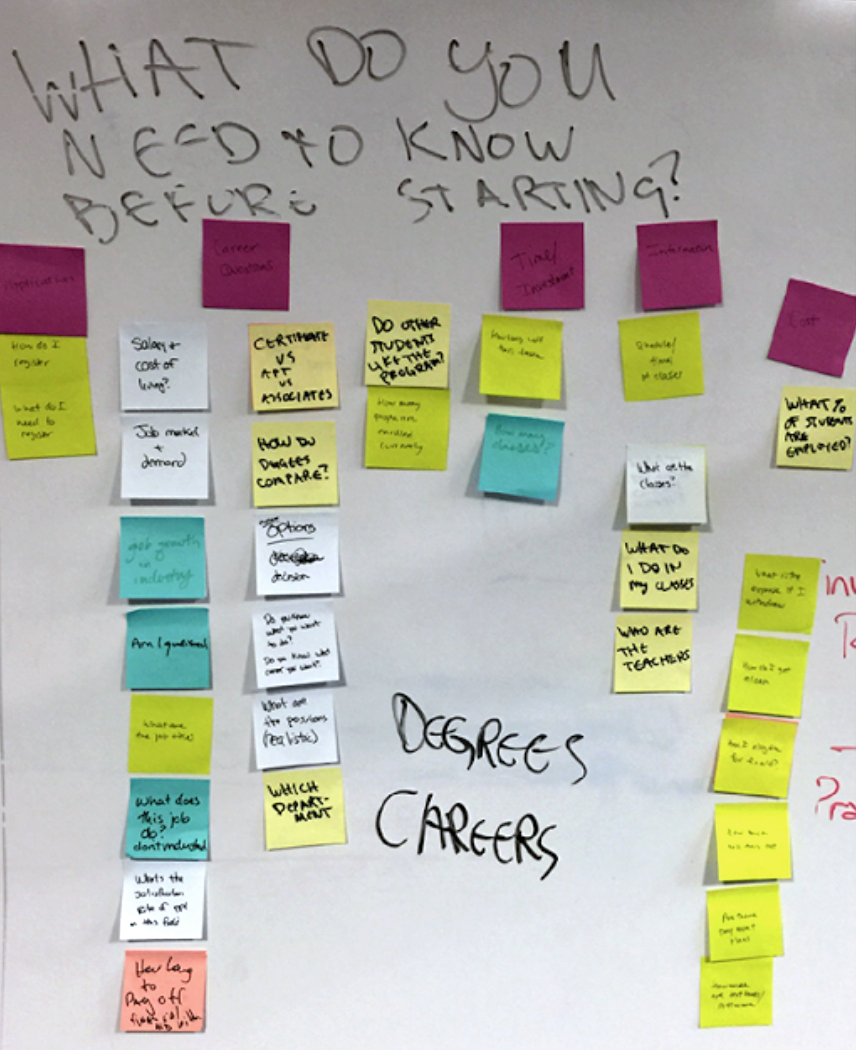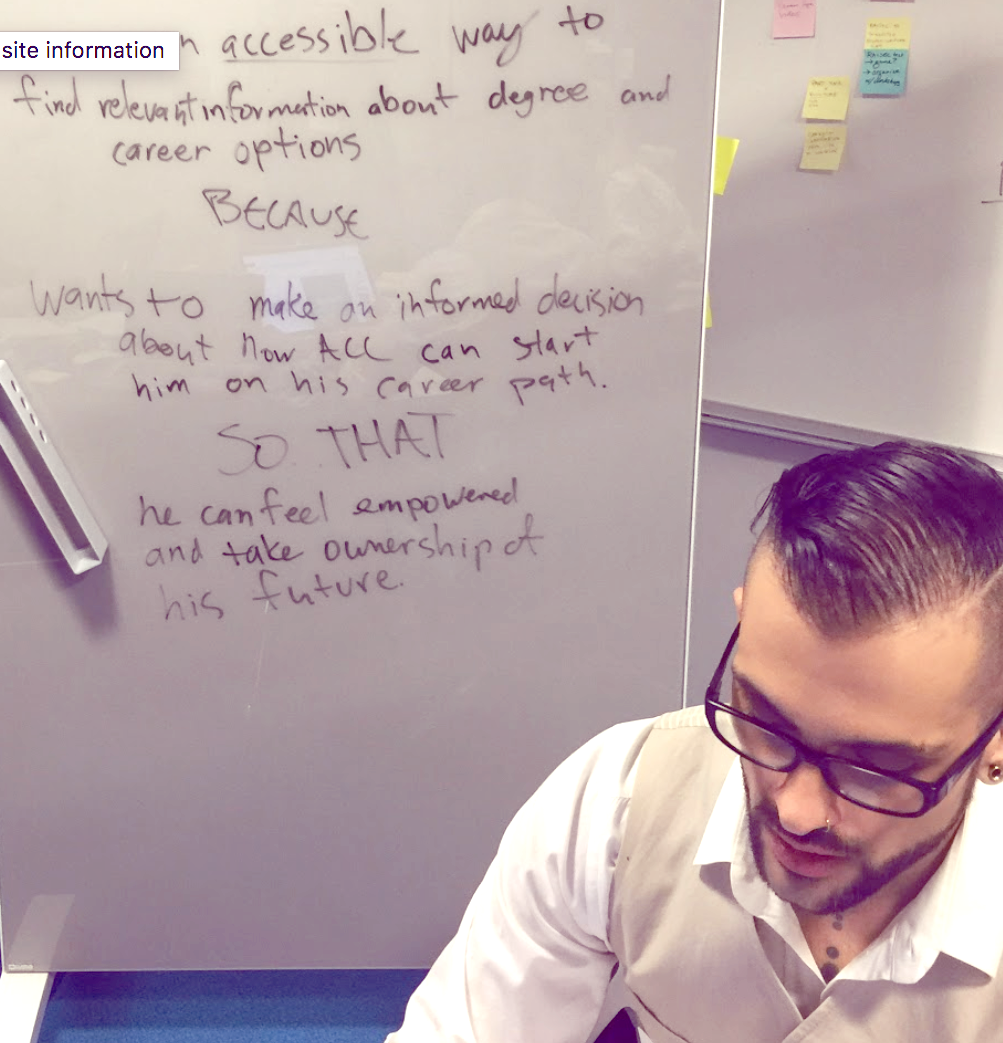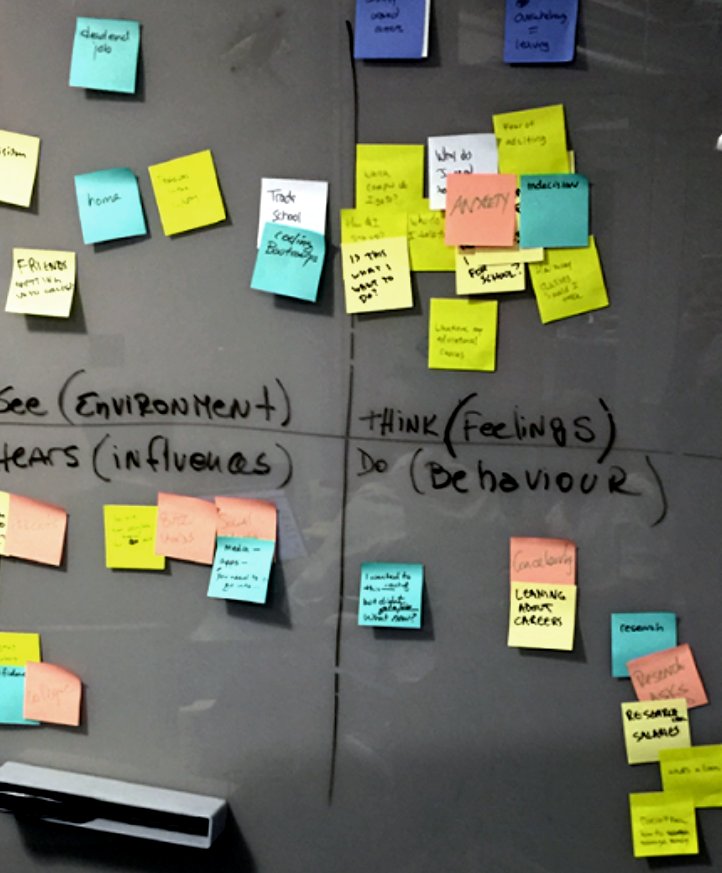 • Consolidated & adjusted the focus to serve the correct demographic
• Made it simple for new students to reach the information they needed
• Created a personalized onboarding session
• Brought back connection to the user through engagement and interaction

INITIAL INTERACTION
Identification of general interaction flow for new students once they landed on the ACC homepage, incorporating ACC's slogan and premise for the new design:
"Start Here - Get There"

TAXONOMY OF USER FLOW
Iterating upon the previous concept, we clarified the needs of the system and the user in order to deliver a customized tailored experience.

QUICK PROTOTYPE
We delineated screens on paper to test our initial prototype and assumptions